Washing and drying system
Explore our proprietary smart washing and drying system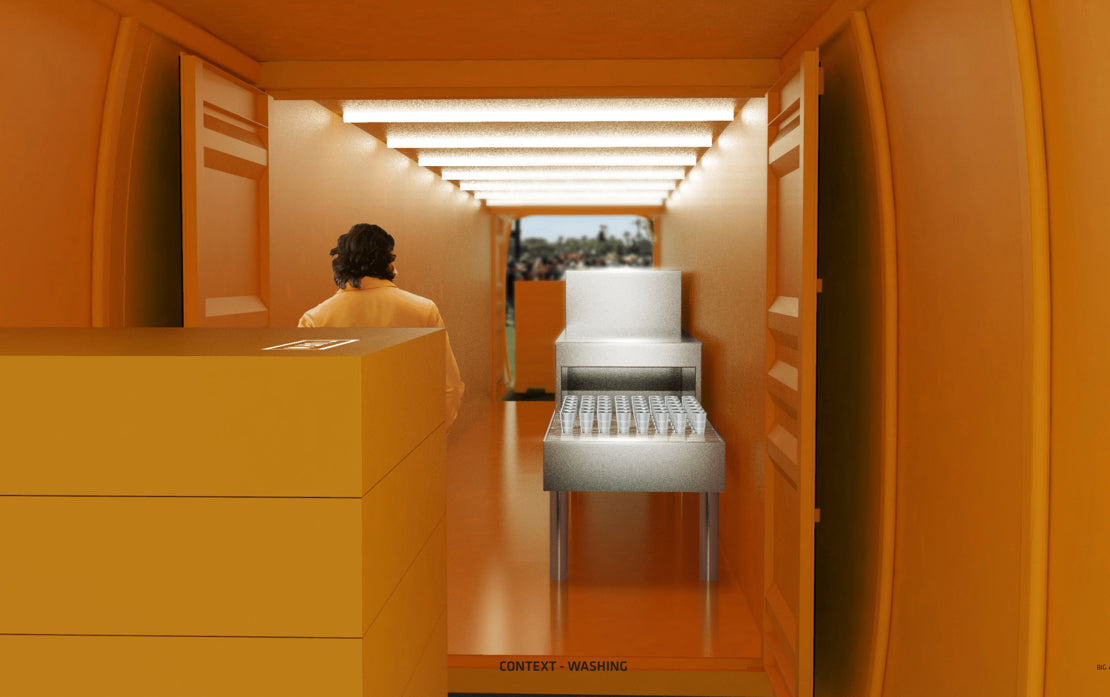 We believe reTURNable must replace disposable
At TURN, we take sustainability seriously, and it shows in our state-of-the-art washing and drying technology. Our smart washing and drying system is the result of years of refinement, with sustainability and practicality at the forefront of its design. The system is incredibly easy to operate and boasts high efficiency in energy and water usage, making it a smart choice for any business.
But that's not all. Our innovative technology also eliminates the health concerns that come with traditional air-drying systems, providing a safer and more hygienic solution. And with its spacious exterior, the system also offers a prime opportunity for branded marketing, allowing you to showcase your brand in a whole new way.

Upgrade to TURN's smart washing and drying technology today and experience the difference for yourself. You'll not only be improving the efficiency of your operations but also doing your part in promoting a more sustainable future. Choose TURN and take the first step towards a brighter future for your business and the planet.
contact us
TURN'S UNIQUE washing and drying SYSTEM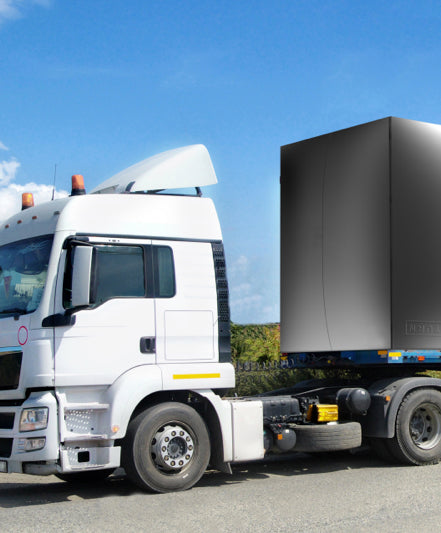 Mobile Washing system
Experience the convenience of on-site washing without worrying about inventory or transportation expenses with TURN's revolutionary mobile wash truck. Our truck is outfitted with our proprietary cutting-edge washer and dryer technology, making it the ideal solution for streamlining your efforts to reuse while reducing capital costs. With the ability to clean, wash, dry, and pack items in one place, TURN's mobile wash truck is the ultimate solution for elevating reuse to the next level.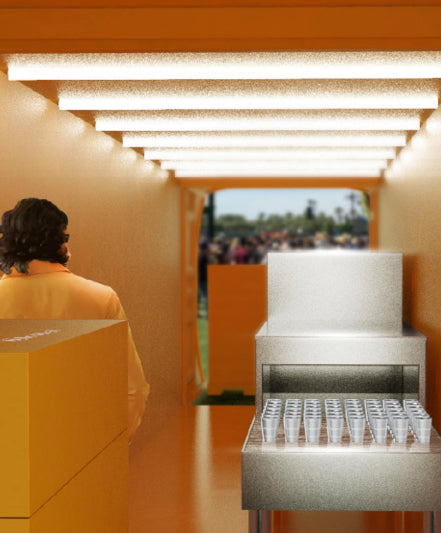 Smart Washing System
TURN's centralized smart washing systems are engineered to clean reusables with precision and care while also extending their lifetime and minimizing waste. By exceeding NSF standards for washing and hygiene, our washer ensures that cups and bottles are returned clean and free from mold, eliminating any health concerns that may arise from traditional washing systems.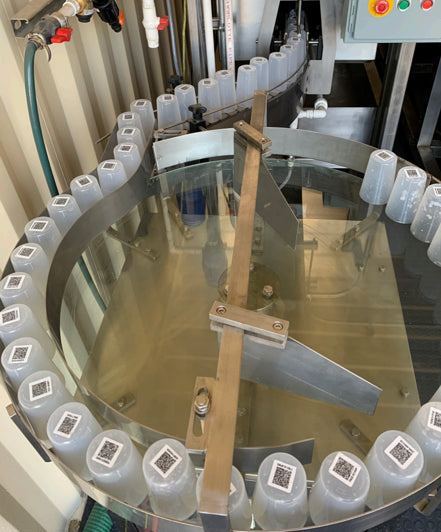 Smart drying system
Our drying system works in perfect cohesion with TURN products. This unique design prolongs the product lifecycle by drying cups with precise care. Traditional dishwashers built with the unique stackability of TURN cups in mind, our smart drier ensures water evaporates, removing health concerns caused by moisture. TURN's smart dryer is included in our smart washing system or can be leased or purchased separately.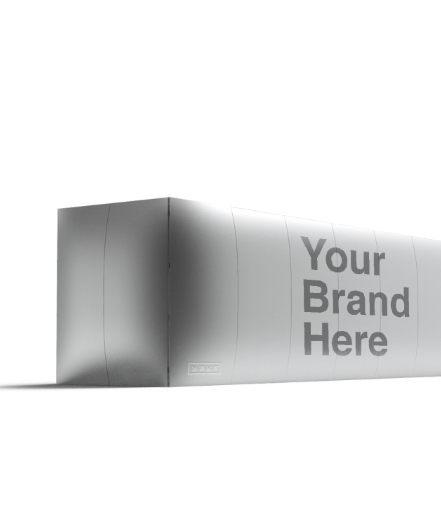 Sponsorship
Large exterior surface area of all washing and drying system components provide ample brand opportunity to educate and engage consumers.
explore our smart washing and drying system
Our smart washing and drying system is essential to making TURN systems uniquely scalable.
Cost Effective

Washes reusables cheaper than producing new single-use products

Drastically reduces washing costs when compared to traditional washing systems.

Smart

TURN's smart washing and drying system connects to TURN's smart software allowing easy inventory management.

Efficient

Our latest washer cleans up to 5,000 cups per hour, 5x faster than most commercial dishwashers, reducing operational and environmental costs.

Sustainable

TURN's smart washer is designed to be as good for the planet as it is for business.